Articles
1. When to fire your CEO: CP Rail's five lessons for Boards of Directors
2. PIXIE DUST … SUSTAINING a WINNING CULTURE in sport and in business.
---
When to fire your CEO: CP Rail's five lessons for Boards of Directors
Posted on Tue, Dec 11, 2012
Much had been said leading up to the resignation yesterday of the CEO of Canadian Pacific Railway Limited (CP-T) and about the rest of the 16-member Board of Directors of the beleaguered railway. CP Rail's chief executive Fred Green abruptly resigned two hours ahead of the AGM Thursday morning. He and five other directors, including the company's chairman, John Cleghorn, said they were not seeking re-election to the Board of Directors. Green served CP for 34 years.
The Globe & Mail wrote of the resignations, "The announcement is an unexpected and dramatic last twist in a four month proxy battle that has pitted New York Activist Bill Ackman against a Board of Directors stocked with leading Canadian business titans. The departure of so many senior officers and directors ranks as the biggest proxy upset ever seen in corporate Canada."
Should the Board of Directors of CP have fired its CEO earlier?
And, what lessons can other boards learn from CP?
If you've been following CP, its stock has fluctuated for years. It rebounded from a five-year low of $32.99 in March 2009 to $67.56 two years later. But then the stock plummeted again to $48.59 in September 2011 – a 26% drop, from which it climbed again. Analysts and others have attributed this pricing yo-yo to a number of factors – not the least of which is management, in particular, the CEO, and the effectiveness of its Board of Directors.
The intention is not to point fingers at CP; rather, CP is a timely illustration of the intricate relationship between Boards of Directors and CEOs – in particular, when should a board fire a CEO?
There's a maxim: Bad news doesn't get better with age. And Boards often wait until too much damage is done to shareholder value before acting. Or they wait too long until someone else forces their hand and makes the decision for them.
To answer the question: "When should a Board fire its CEO?", one has to understand a Board's responsibilities and the five red flags that corporate directors should recognize and act upon before it is too late. No one factor alone may be cause for termination. The existence of multiple red flags, however, should cause a Board to seriously consider the future of its chief executive.
1. When the CEO avoids accountability…it's time to fire the CEO.
Chairman Cleghorn was right to dismiss the claims of Pershing Square in public, as he and the Board had chosen to rally around Green. They bet on their horse. They appeared to have confidence in Green. But, should the Board have fired Green sooner? Bill Ackman certainly believes so.
In the Summary to the 2011 Annual Report, the company blames "significant disruptions" on "unusually severe winter weather and the impact of subsequent flooding." The company in that same year issued profit warnings citing challenges such as the rising cost of diesel fuel, choppy freight volumes, increased expenses, and the weather again, including avalanches. Green was quoted in a March 21 profit warning release, stating that "multiple severe weather events" resulted in "slower train speeds…reduced productivity and asset velocity thereby constraining network capacity and limiting our ability to meet market demands."
A CEO's job is to act and react swiftly and decisively – whether the challenges are internal or external – and keep the company "on-track". No excuses.
Blaming the weather will only get you so far with investors. Behind the scenes, a Board has to ask the tough questions, expect accountability and demand immediate action and tangible results, or else replace the person who is leading the company to protect shareholder value and ensure the viability of the company.
When major customers, analysts, investors and others voice their dissatisfaction with the service levels of a company and the CEO dismisses, ignores or is ineffectual in the response to their concerns or problems, it's time to reconsider the leadership of the company.
2. When the CEO chooses "hope" as a strategy…it's time to fire the CEO.
When a CEO starts grasping for salvation, it's time to fire the CEO.
This is the point at which smart directors should be speaking to advisors about the benefits of hiring an interim CEO.
Management expert Jim Collins has observed that when leaders start introducing new and sometimes out of left-field ideas such as new product lines, new technologies, new strategies, entirely new geographic or capital expansions – they are rationalizing the situation and bargaining, hoping to postpone the inevitable.
This is the point at which smart directors should be speaking to advisors about the benefits of hiring an interim CEO, focusing on radical strategic and operational change, and considering a new chief executive to lead the company through a turnaround.
3. When a number of key executives depart the company in a short period of time…it's time to fire the CEO.
It's been said that a team is only as good as its leader. This is true. But, a team performs only as well as the executives on that team, and it is the CEO's responsibility to select and motivate them. When senior management changes, sometimes repeatedly, with little effect on earnings, it's time to look at the person at the top.
The senior officers of CP, for example, numbered 10 people in 2008 (excluding Green and Cleghorn). By the following year, the group had grown to 14 and in 2010 it shrunk to 12. By 2011, the group had contracted back to 10.
A closer look shows that after a profit plunge in 2008, CP appointed a new senior management position dedicated to driving out inefficiencies. Brock Winter, its VP of Operations was promoted to the new role of trimming fat from the railroad's operation. Green quipped that Winter's new title would be "senior vice-president of reporting to me." Winter began a review of the company's operations in that year. By 2011, he was gone.
Also in 2008, CP appointed Kathryn McQuade as CFO, replacing Mike Lambert who resigned from the country's second-largest railroad to pursue "other interests." Lambert had held the role for only two years.
In 2011, three key executives from the previous year were gone: Edmond Harris the EVP & COO (who retired), Raymond Foot the VP Sales, and Brock Winter the SVP of Engineering and Mechanical, the efficiency expert. In March of this year, CP appointed Mike Fanczak as the new EVP and COO, replacing Harris. Winter was not replaced in the efficiency role.
All this executive shuffling could be excused if it resulted in sustained improved performance and earnings. If not, it's time to look at the leader of the company.
4. When the CEO denies or dismisses the facts…it's time to fire the CEO.
When your benchmark competitors are overtaking you in size or innovation, or, in the case of CP, operational effectiveness, and your CEO is in denial or dismisses these real competitive threats, a Board must take a hard look at the chief executive.
Another Canadian household name, Research In Motion (RIM) (RIMM-Q) (RIM-T), long touted itself a "leader in wireless innovation." Chief competitor Apple (AAPL-Q), on the other hand, says that it "designs Macs, the best personal computers in the world…leads the digital music revolution…has reinvented the mobile phone…and is defining the future of mobile media and computing devices." RIM might argue its leadership in innovation, but consumers don't want self-proclaimed assertions of technological leadership. They want iPods, iPads, Macs, iTunes and everything that Apple can produce, as fast as they can produce it. Consumers ultimately decided the fate of RIM's co-CEOs…but should the Board have acted first—before its stock melted down?
CP, in a May 2011 press release, claimed "it is clear that CP has the right plan, the right management team and the right Board that is generating substantial and sustained value for shareholders."
The facts speak otherwise. In simple terms, CP's operating ratio (a key indicator of productivity that measures costs as a percentage of revenue) was 81.3% last year. Its newly stated goal, after prodding from Pershing Square became 70% to 72% in 2014 and 68.5% to 70.5% in 2016. By comparison, CN's current operating ratio is 66.2%, a level CP does not even aspire to in 4 years time!
Terrain, location, legacy routes and other excuses are insufficient justification for the shortfall in performance compared to the closest competitor. What specific, measurable plans are (were) in place to significantly improve CP's operating ratio?
Interestingly, since Pershing Square's interest in CP, the company share price has increased by approximately 30%. Time will tell if the new Pershing Square nominated Board and CEO will continue to improve shareholder value, but when a stock plummets and the CEO is unable to course-correct, its time to look to alternatives.
5. When a Board loses confidence in the CEO…it's time to fire the CEO.
The primary responsibility of a Board is the selection of the CEO and the oversight of company strategy. A Board must continually assess the performance of its CEO. Far too often, ongoing attention to critically benchmarking CEO performance is overlooked. Board members must regularly and frequently ask themselves: "Do I have confidence in the CEO?" If the answer is "no", or even if it is "maybe not," it is time to consider a change.
The families and friends of the lives lost in the Space Shuttle Challenger disaster in 1986 know only too well that there is a moment in time, in an organization's life, called "the Challenger moment." The Space Shuttle broke apart and disintegrated over the Atlantic Ocean after an O-ring seal in a rocket booster failed to deploy as intended at a critical moment. The "Challenger moment" for a company is that seminal moment when a Director, or the Board as a whole, knows that a mission-critical component (like a CEO), will not function under pressure as intended and that the company is in dire risk of crashing. At this moment in time, when the Board loses confidence in their CEO, it is the responsibility of a Board to act.
There are always better alternatives to maintaining the status quo. "The devil we know is better then the devil we don't" is not an option. Seek professional advice.
When a Board does not or will not act in the best interests of the shareholders, the Board becomes the company's greatest liability. Just ask the Board of CP.
When a Board does not or will not act in the best interests of the shareholders, the Board becomes the company's greatest liability. Just ask the Board of CP.
Lewis N. Rose, CPA, CA, ICD.D was President of the Maple Leaf Foods Grocery Division, Chief Financial Officer and a Board Director of Maple Leaf Foods Inc.,  President and a Director of Alliance Atlantis Communications Inc., and the CEO and a Director of global software company Cryptologic Inc. Lewis has led and advised both struggling and healthy companies on practical processes to improve performance and profitability. The views expressed in this article are those of the author.
PIXIE DUST … SUSTAINING a WINNING CULTURE in sport and in business.
Posted on Wed, Dec 5, 2018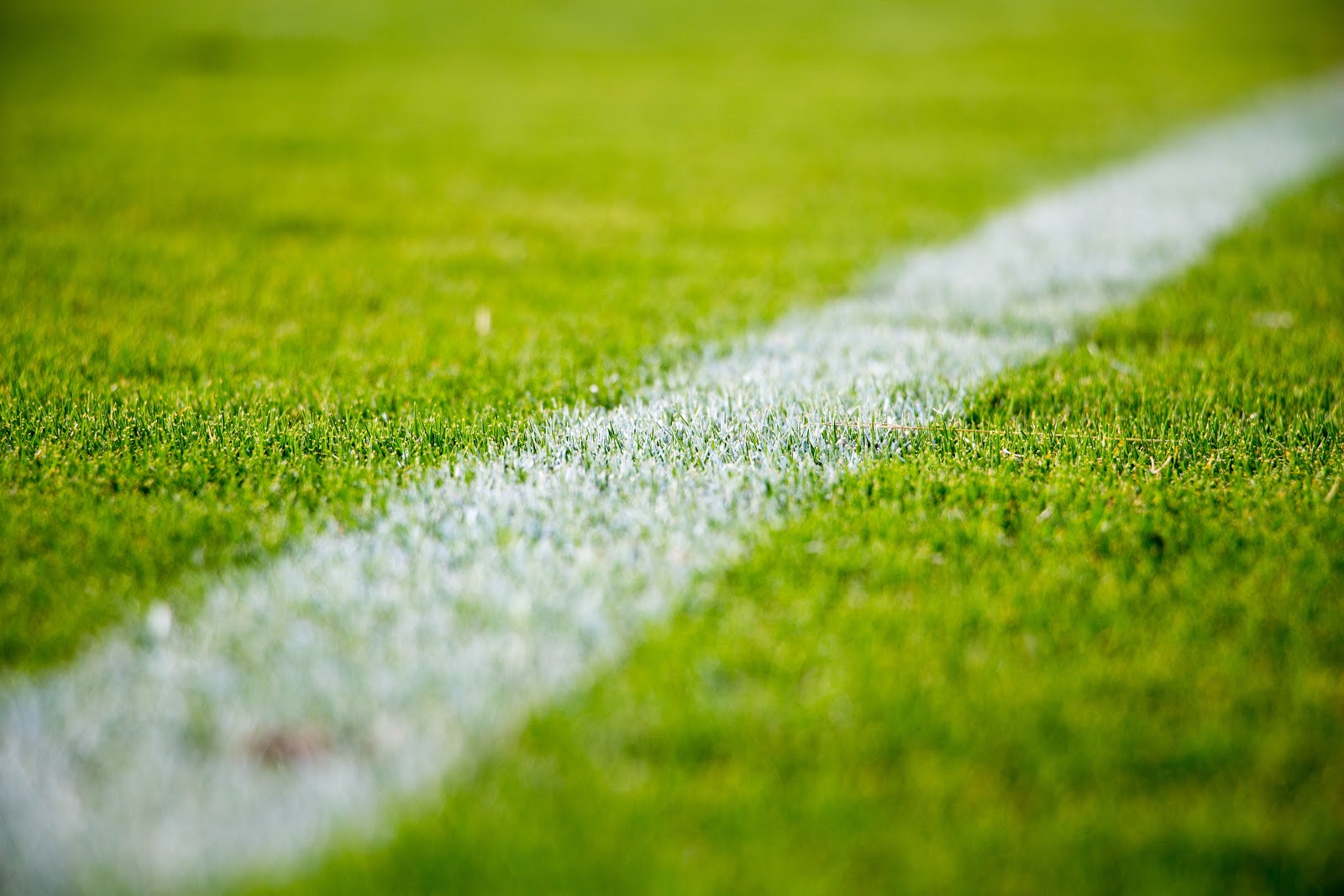 LESSONS FROM A (FORMER?) MAJOR LEAGUE SPORTS CHAMPION.
The fall from grace was swift. Just 11 months ago, on a chilly December 9, 2018, Toronto FC accomplished what no other team in Major League Soccer history had ever done. They completed an historic four-feat: they won the League, the MLS Cup, the Canadian Club Championship and set the record for the most points ever recorded in a single regular season.
One year on, and despite having the highest payroll in the league, only two teams managed a worse record in the Eastern division. TFC's meagre ten victories in 34 regular season games came at a salary cost of US$2.6M per win. The salaries of TFC's 3 top designated players equate to a staggering US$1M per goal scored in the regular season. TFC allowed more goals against than they scored.
So what caused such a rapid decline?
How can a winning team … or company … create a SUSTAINABLE winning culture ?
REASONS (excuses?) FOR TFC's ANNUS HORRIBILIS – 2018
Much analysis and hand-wringing has been devoted to the reasons for TFC's underperformance this year.
1. Unfortunate injuries?
2. Or is it that the opposing teams had a full year to analyze and counter TFC's winning strategy? (1)
3. Or is it that as the reigning MLS champion, TFC is the bull's-eye target for every team wanting to prove itself against The League's Best?
4. Or maybe the attention to TFC's high profile run in the World Club Championship took everyone's eye off the ball – the bread and butter regular season?
5. Or is it simply that complacency inevitably sets in after such a remarkably successful season?
Well, let's see.
1. Injuries? Like taxation, injuries are the cost of doing business. Every team (and company) faces the same issues. Some worse than others. That's the unpredictable nature of sport, business and life. Better preparation and contingency planning certainly help, but great teams always find a way to win, in spite of injuries and unforeseen challenges.
2. Better scouting and preparation by competitors? You bet! Get used to it. Strong competitors will continue to Improve and INNOVATE each and every year. You have to as well!!
3. A target? The leader always is.
4. Distracted by other prizes? Too many shiny objects to chase? Focus! Resource planning and the importance of strategic prioritization becomes paramount.
5. Ah – Complacency – the enemy of creativity; the nemesis of an organization's desire to create and continue an ingrained culture, the legacy of winning. This is the REAL challenge.
"This has been our dream, our obsession for the last year," TFC Captain Michael Bradley told delirious TFC fans at the MLS Parade celebrating the team's success last December.
Bradley nailed it. One needs obsession to get to the top. But "the obsession to succeed" seems to have faded with the initial taste of success.
"I never want this feeling to end. I'm hoping we can do all of this again in 12 months' time," TFC's GM and the Chief Architect behind TFC's success Tim Bezbatchenko told Sportsnet at the time. Bezbatchenko showed exceptional foresight with his comment suggesting that one is not enough – he wants more. However, "hoping" alone is insufficient. "Hope" is never a winning strategy.
WINNING…. INCESSANTLY
A winning culture is elusive… although it has been achieved many times before: Montreal Canadiens won the Stanley Cup 4 years in a row from 1976-79, followed by the New York Islanders 1980-83; the Edmonton Oilers won the Stanley Cup 5 years out of 7 from 1984-90. Real Madrid were anointed UEFA Champion League Winners 4 years out of the past 5 – with 2 different managers – against truly the best competition in the world. In the 17 year span from 2002 to 2018, the New England Patriots won the Super Bowl 5 times and were runners-up a further 3 times. The Boston Red Sox just celebrated their fourth World Series title since 2004.
What is the pixie dust that creates a legacy, a lasting winning culture? How can the lessons from sports be translated to a successful, sustainable winning business culture?
Pixie dust is a concoction- a deep bred culture of excellence and innovation- from planning to practice to execution. It is ensuring you have the best players in the best position to win – every day. It is a pervasive attitude, a state of mind. You just know, as part of your DNA, that you and the eco-system that is your team are all winners.
A winning culture has a purpose. It is envisioned and then brought to life by leaders. Making money is the by-product.
Greg Vanney , the TFC Coach who was named MLS and CONCACAF Coach of the year in 2017, was exceptionally honest when he told the Globe and Mail in July 2018 " … on a given day it might be a little more difficult to be positive than you might have been on a previous day". Kudos for honesty. How do you overcome that nagging doubt, and that complacency?
TRANSLATING SUCCESS TO BUSINESS
Why have so many of the "In Search of Excellence" companies slipped? Why was the single best leadership book of the last 20 years called "Built to Last"? Because it is the holy grail and so hard to achieve.
Constellation Software, Boyd Group, Dollarama and CCL Industries are 4 top performers on the S&P/TSX by stock price performance over the last 8 years. Each is up over a remarkable 1,000% ! What do these winners have in common?
1. Resilience. Leaders expect the unpredictable to throw the company off its game. They count on their people to defeat inevitable negative surprises. What can management do to engender such resilience?
They set the right incentives. Compensation drives human behaviour. Charlie Munger, Warren Buffet's uber successful 94 year old business partner, says there are few forces more powerful than incentives: " all my life I've underestimated the power of incentives. And never a year passes but I get some surprise that pushes my limit a little farther." Successful organizations revisit incentives regularly to make sure they are aligned with the desired goal. For TFC, the club with the highest payroll, money alone was insufficient. Furthermore, with such an uneven payroll structure it must have been difficult to remain motivated all season if you are, for example, a lowly paid midfielder and service provider to the star goal-scoring striker who gets all the glory and is paid more in one week than you earn all year. Perhaps compensation tied to team Key Performance Indicators may have helped – not just individual salary or winning team results. In other words, team KPIs which reinforce the importance of teamwork and day to day alignment.
Senior executives at Constellation Software are not granted free options as management. They are fully aligned with shareholders. They use their annual cash bonuses to buy stock. In other words, they have their own money at risk every day, just like any other shareholder.
2. Each team member knows the vision. They are connected intellectually and more importantly, emotionally, to the path to success. Each member of the team or company knows what her or his job is, how it fits into the big picture and what their mission is. A unified sense of direction.
When TFC's big stars were signed, they committed to the vision. Regarding Jozy Altidore, Bezbatchenko said "Our top priority is building a winning club with players that are committed to the TFC vision. Jozy checks off all of the boxes." Dave Hopkinson, Chief Commercial Officer for MLSE said the whole organization was "fully behind the vision of this club to be the class of MLS on the pitch and off" at the time Sebastian Giovinco was signed. Hopkinson gets it – what it takes to be the best. So much so, that Real Madrid took notice of Hopkinson, and poached him.
3. Winning Culture requires continuous improvement and innovation – embracing and utilizing new technologies, harnessing the power and creativity of both millennials and the experienced. Continuously raising the bar, encouraging and rewarding a culture of innovation. A winning culture tries new ideas, new ways of doing things, never satisfied with the status quo.
One could easily assume that a business like Dollarama would have extremely limited options for growth. However, Dollarama has continued to innovate with a culture of disciplined risk taking. The organization continues to embrace new technologies to execute exceptionally well. They offer a wide array of products with a lower cost, thereby providing the organization with a higher profit margin to reinvest in the core business.
4. Relentless Focus
It is easy to succumb to the attraction of a new adventure … to be attracted by the sizzle (a CONCACAF Championship) at the expense of the steak (the regular season). It is fine to have dual objectives from time to time. However, the core should NEVER be neglected.
CCL Industries has grown through acquisition, which is difficult to sustain because of the traditional and well documented percentage failure of business combinations. However, CLL has well defined, focused acquisition criteria from which they do not stray. Their steadfast and disciplined focus in the selection, integration and cash generation of acquisitions, has been a hallmark of their success.
5. Unique culture
Dogged adherence to company culture is a prerequisite for success. It should be reinforced through the practice of storytelling, highlighting the history and vision for the business, its raison d'être. Most importantly instances through the years of common values exhibited by employees, managers and executives should be celebrated.
It is easier to want it the first time. Witness TFC's desire to taste success in 2017 after being the bridesmaid in 2016. It is tougher to SUSTAIN that desire and performance to be the best … day after day.
Boyd Group has a culture of operational excellence with a focus on being the best-in-class service provider through their philosophy to deliver consistently on each of the customer metrics they prioritize.
LEADERSHIP
Leaders set the tone from the top. They either get and commit to a sustainable winning culture or not.
Towards the end of the season, TFC Captain Michael Bradley publicly questioned the commitment of a team and organization that failed to perform, which he said " speaks to a mentality that in too many cases is too fragile". As Neil Davidson of the Canadian Press observed, Bradley's words are poignant when juxtaposed against the giant mural at TFC's training centre of the team celebrating its sole MLS Cup victory. Beneath it is a quote from legendary UCLA basketball coach John Wooden: "Winning takes talent. Repeating takes character." (2)
It is a laudable objective, but simply a start, when the TFC President Bill Manning in his renewal pitch to season ticket holders says: "we work together to achieve our goal of becoming a team that can compete for championships every season".
This statement raises two questions:
1. Is the bar set high enough? Why not aim to "win" rather than just compete? TFC has done it before!
2. What concrete actions have been taken to achieve a competitive team each year? There is no transparency to Manning's plan.
The Desire and the Resilience to strive relentlessly to be at the front of the pack is a sine qua non – an absolute necessity. It is not easy to be the leader of an industry or a major sports league continuously, but the joy and the reward is in the journey and in the times during which you are right at the front …
Here's to TFC regaining its mojo for many more years. As a founding season ticket holder, it is my sincerest "hope" and desire that it will come to pass.
*****************************************
(1) TFC's tactics for 2017 included a three-man defensive formation, the overlapping midfield counter-attack and the lethal offensive talents of Sebastian Giovinco and Jozy Altidore.
(2) Neil Davidson, Toronto, The Canadian Press, September 2, 2018.
*****************************************
– Lewis Rose is a business executive based in Toronto. Lewis and his family are die-hard TFC fans. They purchased season tickets before BMO Field was even built. Lewis attributes much of TFC's success in 2017 to Tim Leiweke's vision and inspiration and Tim Bezbatchenko's planning and execution. It is his fervent hope that TFC ups its game, commits to a sustainable winning culture, and gives Bezbatchenko the rope and resources the team needs to succeed.
——————————————————————————————————————————-